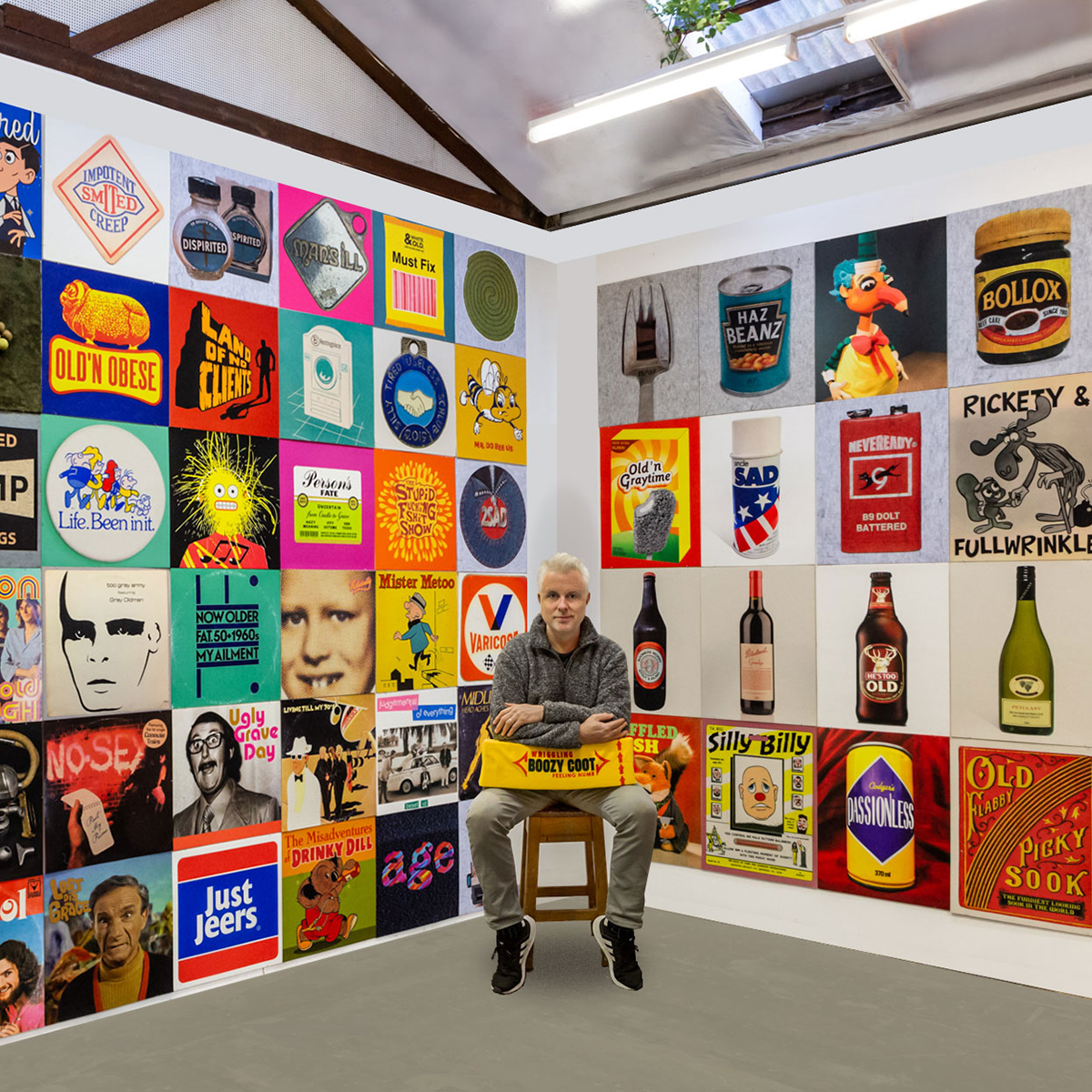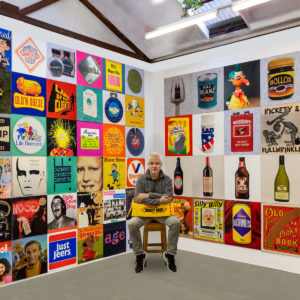 HOW I FELT is a series of 200 dye transfer prints on acoustic felt tiles. Each one merges nostalgia's warm embrace with the sharp realities of ageing and mortality.
In 2018, I moved back to Sydney after living in NY for 30 years. My company had stopped making money and I hadn't made art in 20 years.
Six months into relocating, I felt old, out of place and obsolete. My days were spent trawling Google Images for childhood memories – ads, toys, ice creams – while I versed myself with's Sydney's finest cheap wines. It was grim.
To amuse myself, I started hacking the pictures to make fun of how I felt: Golden Gaytime became Old'n Graytime; Heinz Beans, Haz Beans.
The more I did this the better I felt, and pretty soon Captain Sook had Hadenough Woe and decided to stop being Constantly Affraido. It was time to Shrugalot & Muddleby!
I barely slept for the next three months as I concocted 250 pun-filled pieces that I whittled down to 160 for How I Felt at Sydney's Duckrabbit. The series remains ongoing.
Fuzzy Felt was my favourite toy as a kid, and once I found recycled felt that's sound-absorbent, printing on felt was a no-brainer.
My sister, wise soul that she is, sees the How I Felt prints as a bunch of Angry Jokes. In each piece I'm mocking my abundant fears by jamming them into a sausage machine with all the pop culture I grew up loving.The result is 200 all-beef patties, flame-grilled and served on fluffy felt puns.
I hope you enjoy my self-effacing existential dad jokes.
______________________________________
Thank you to Paul Bernasconi, Scott Holmes, Steve Walsh and my wife Dani for being my army of punctilious pundits.