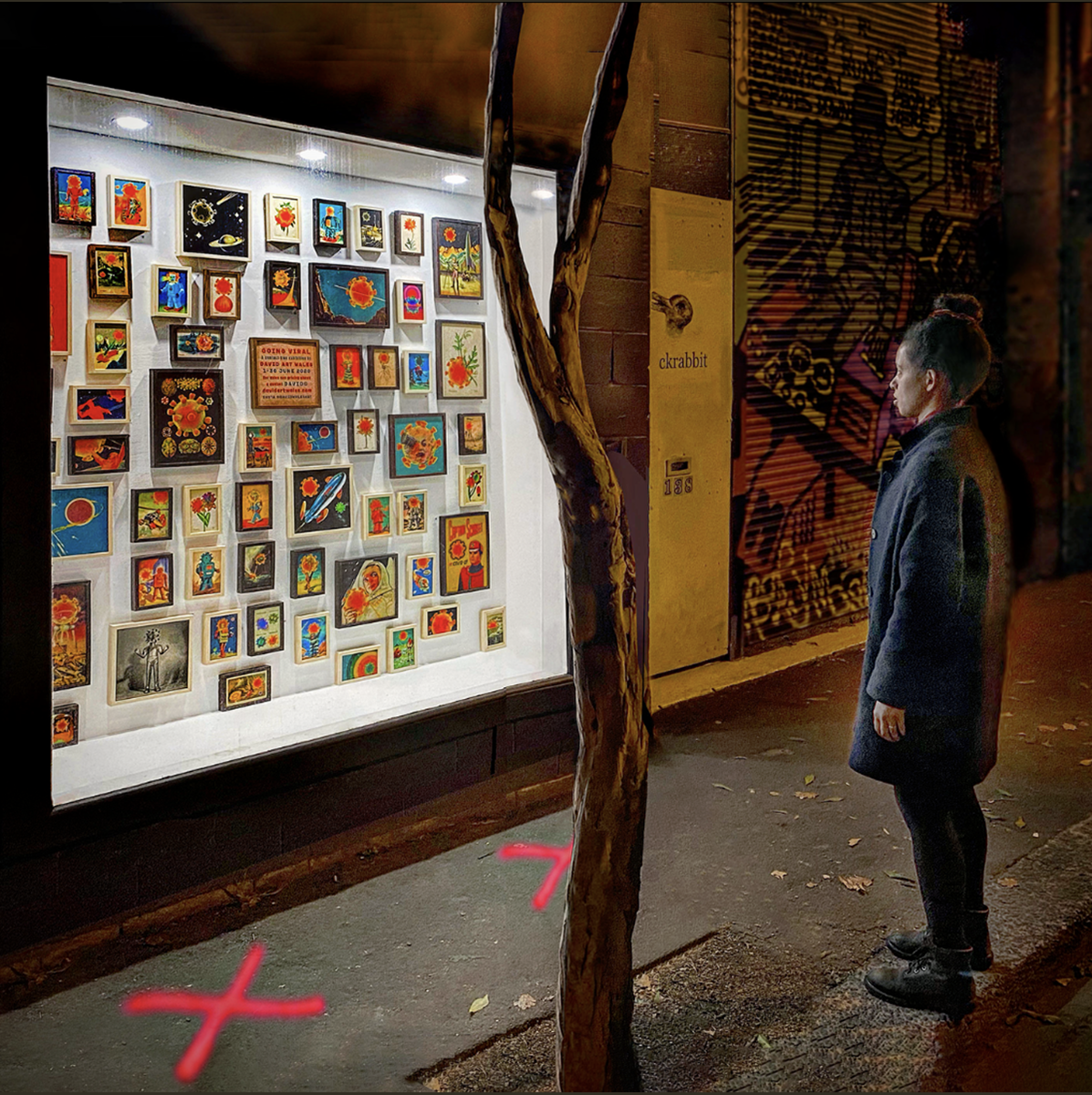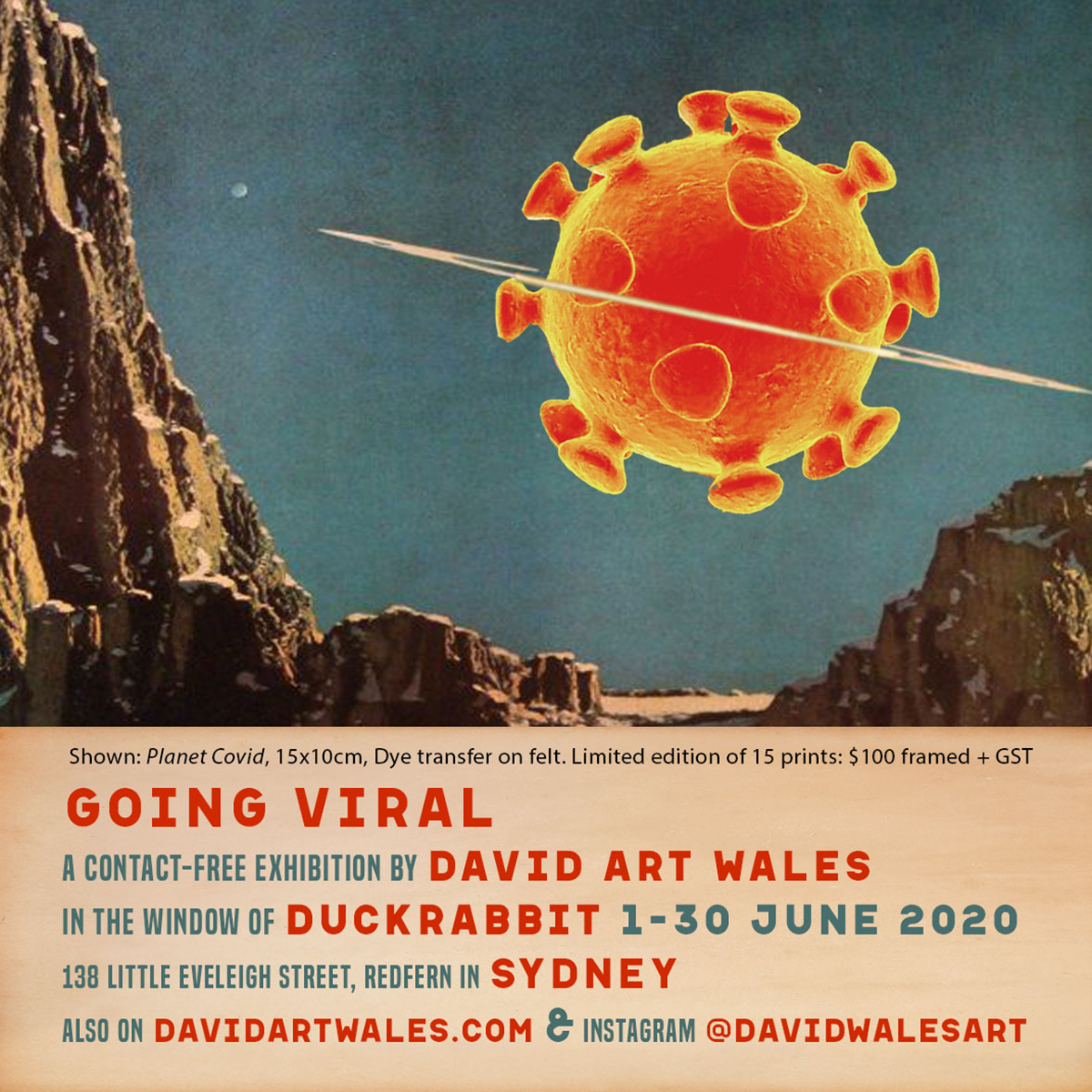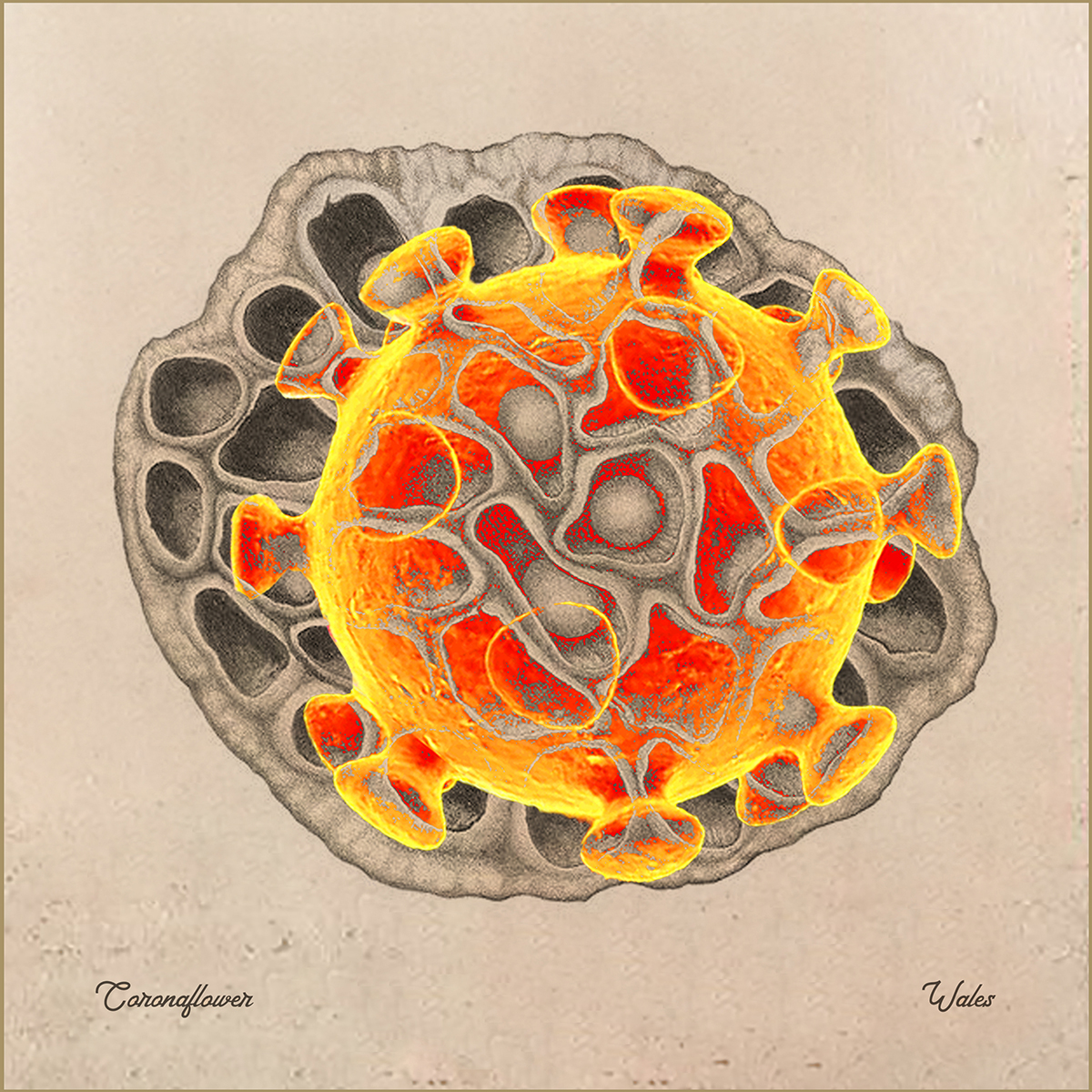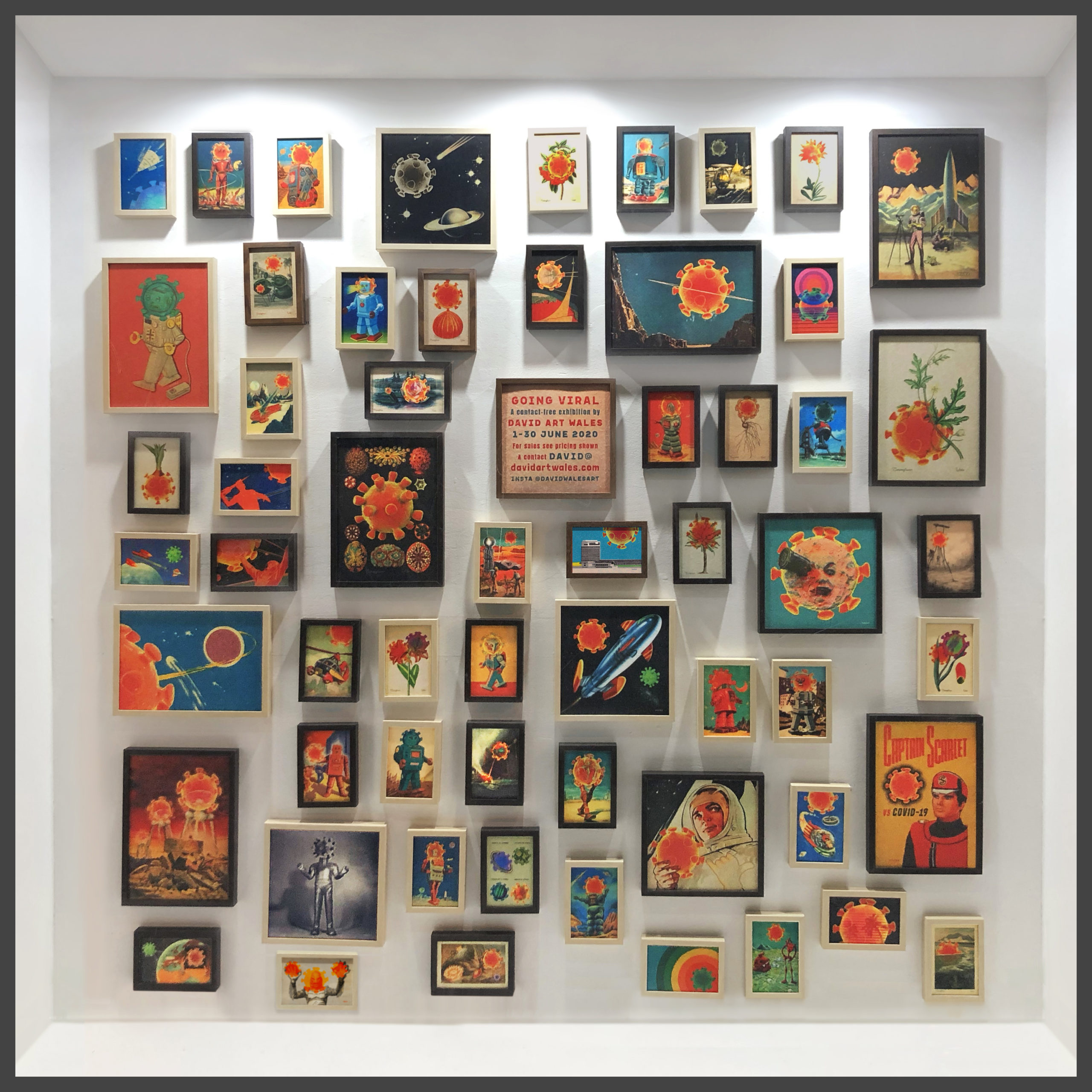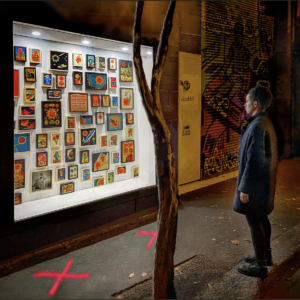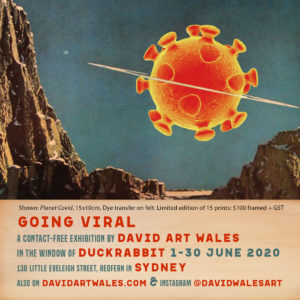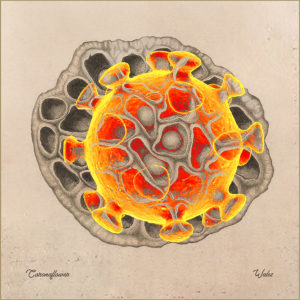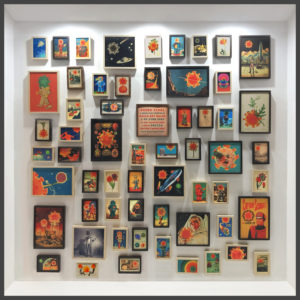 The first time I saw a picture of the COVID-19 molecule I assumed it was a photo taken through a microscope. But Google revealed that it's actually a rendering by biomedical illustrators hired to help the public see the unseeable: a work of art introducing COVID-19 into popular culture, giving the virus a face now as familiar as Darth Vader or the skull and crossbones.
In Covid's multifaceted mask I saw an alien worthy of sci-fi classics like War of the Worlds; a malevolent planet looming over us and threatening our existence; or a deceptively alluring weed or seed pod from an old botanical engraving. Once I started collaging the molecule into these scenarios, I couldn't stop.
I spent Lockdown producing 80 limited edition felt prints and showed them in the street-facing window of Duckrabbit, with two red Xs on the ground to show viewers how to stand 1.5 metres apart. This meant the show could be contact-free 24/7. The opening had to be socially distant so we did two sets of 10 guests carrying pool noodles to keep them apart. 
For many of us, this pandemic is the defining moment of our lives, as World Wars and the Great Depression were for our parents and grandparents. Whether Coronavirus will be a passing condition or chronic part of daily life has yet to be seen. Either way, its face is now embedded in our collective memory.