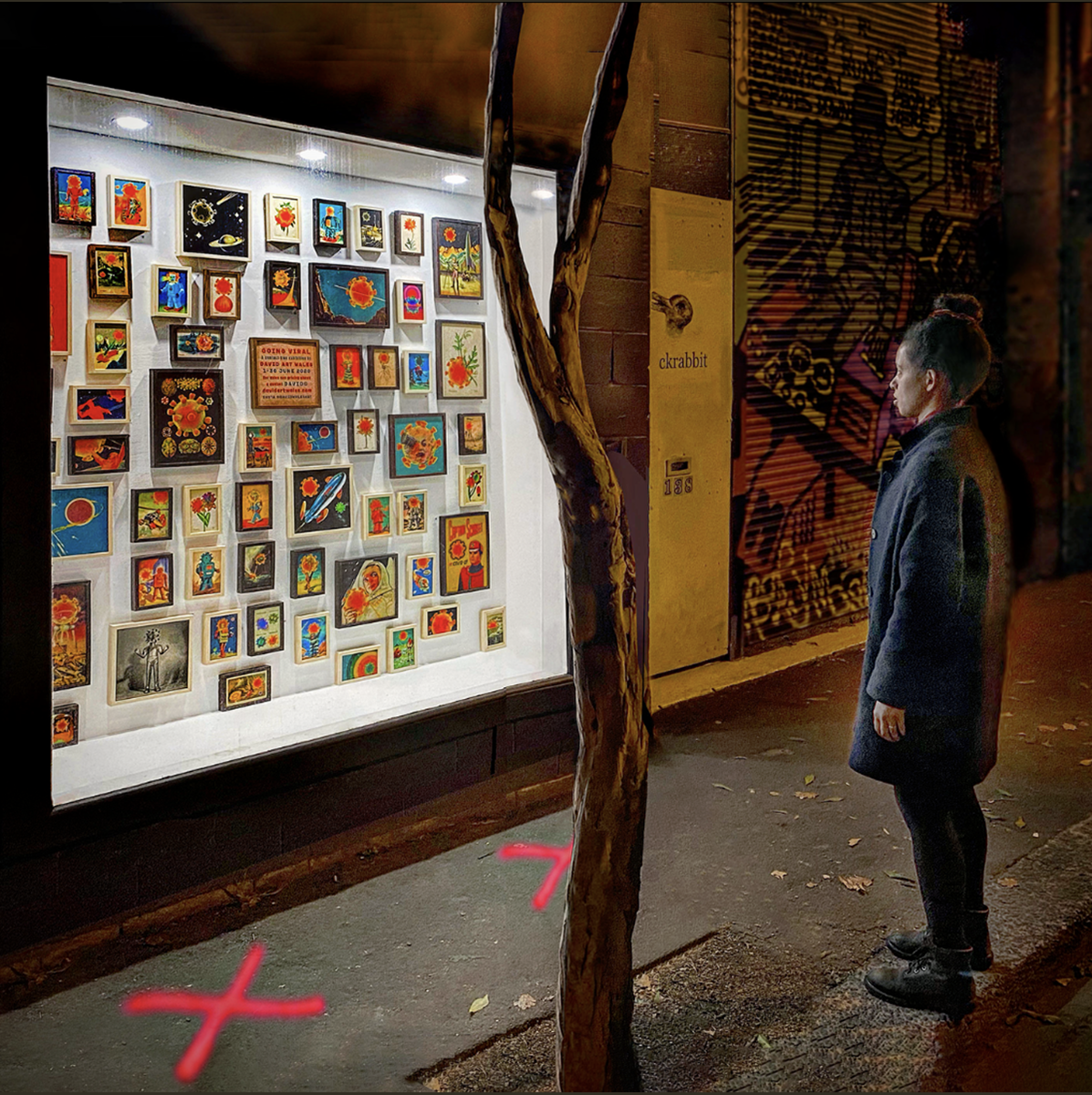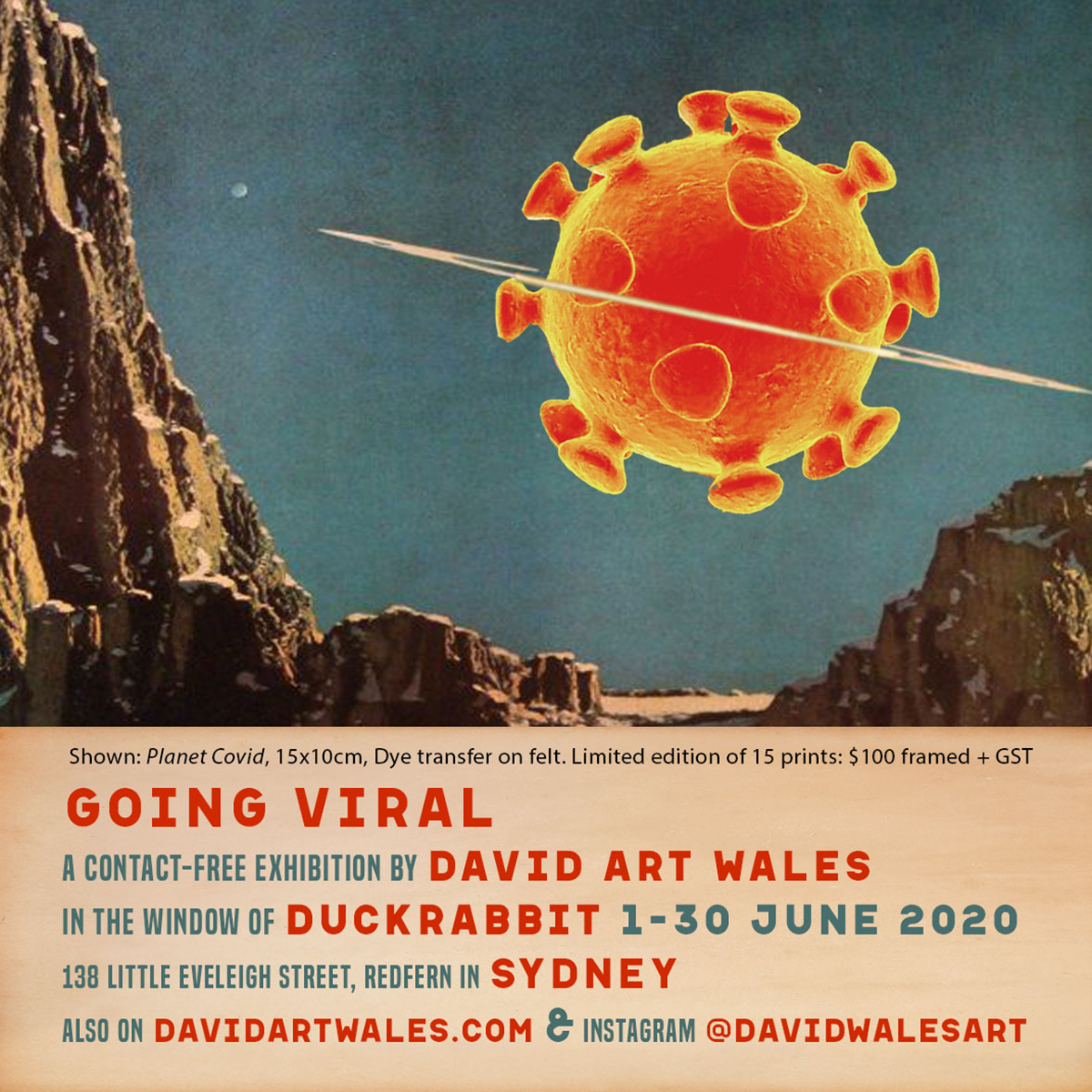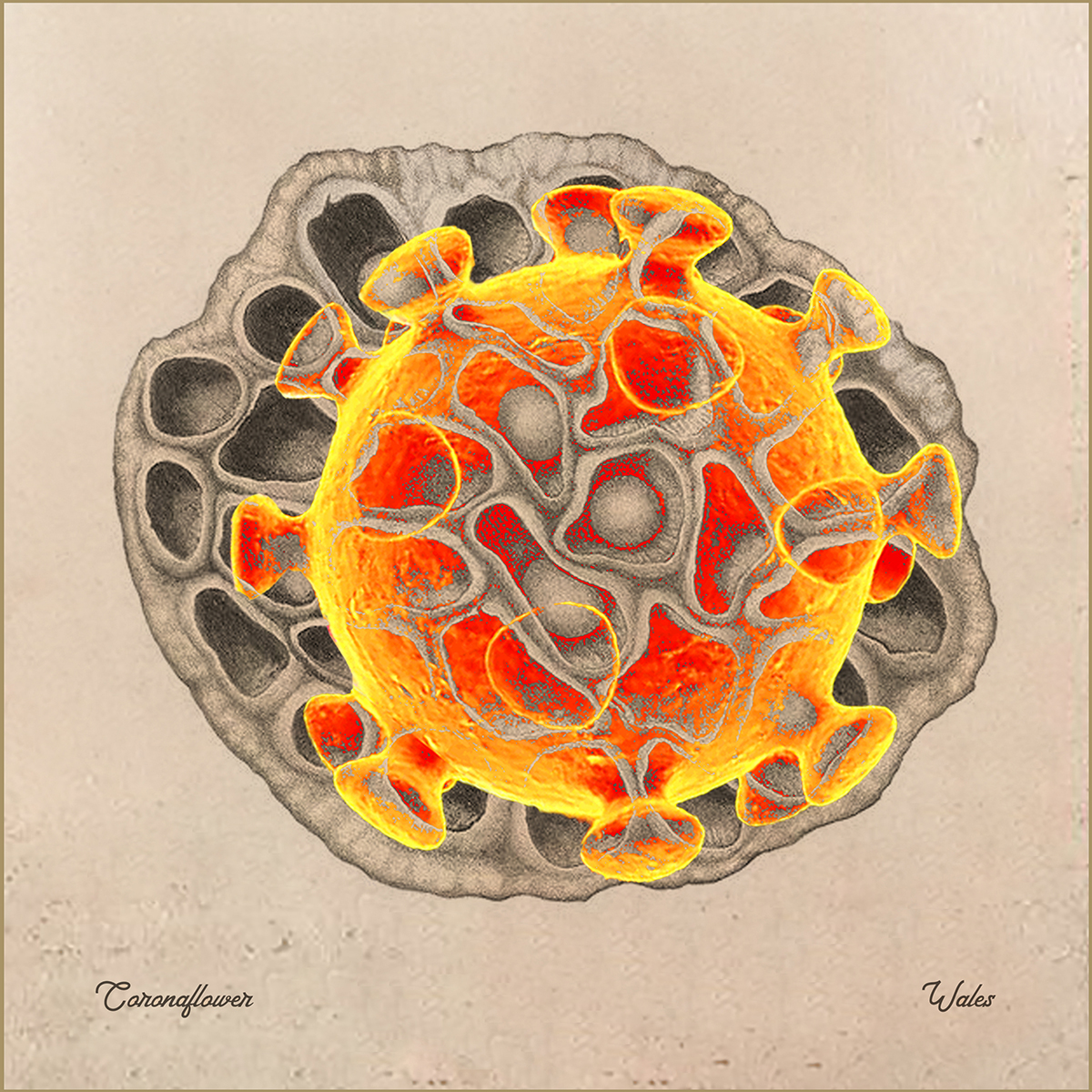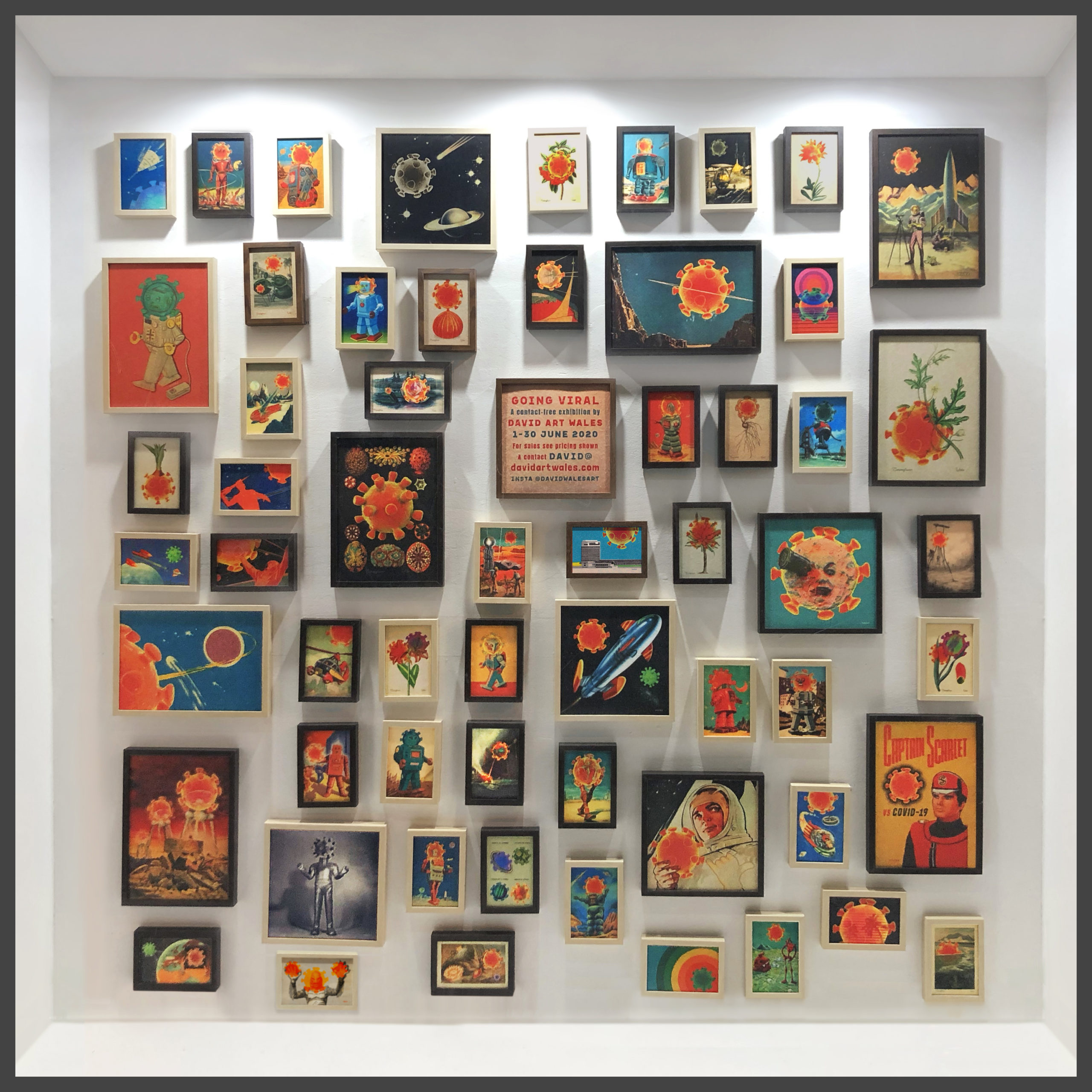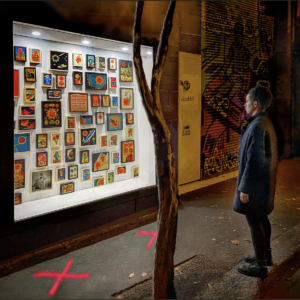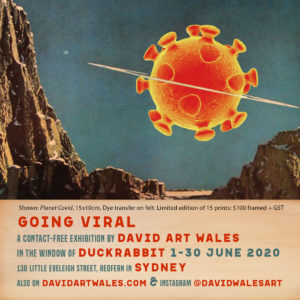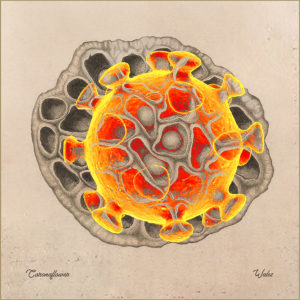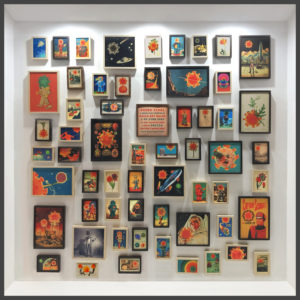 The first time I saw an image of the Covid-19 molecule I assumed it was a photo taken through an electron microscope. But the now-infamous picture of Covid is actually the work of illustrators commissioned by our health officials to introduce the virus into popular culture. To help us see the unseeable. And the mask they created has since become as familiar as Nike's Swoosh, Darth Vader, or the skull and crossbones.
My Going Viral series came about during Sydney's first Lockdown when I decided to collaborate with those biomedical illustrators by morphing the molecule even further into the realm of pop culture. As a retro robot, a malevolent planet, or a deceptively alluring bloom.
The resulting limited edition felt prints went on show during that same Lockdown in the street-facing window of a closed Sydney gallery. Two red Xs painted on the ground showed passersby how to stand 1.5 metres apart, making the show contact-free 24/7. The socially-distant opening involved two sets of ten prosecco-sipping guests carrying pool noodles under their arms to keep them sufficiently apart.