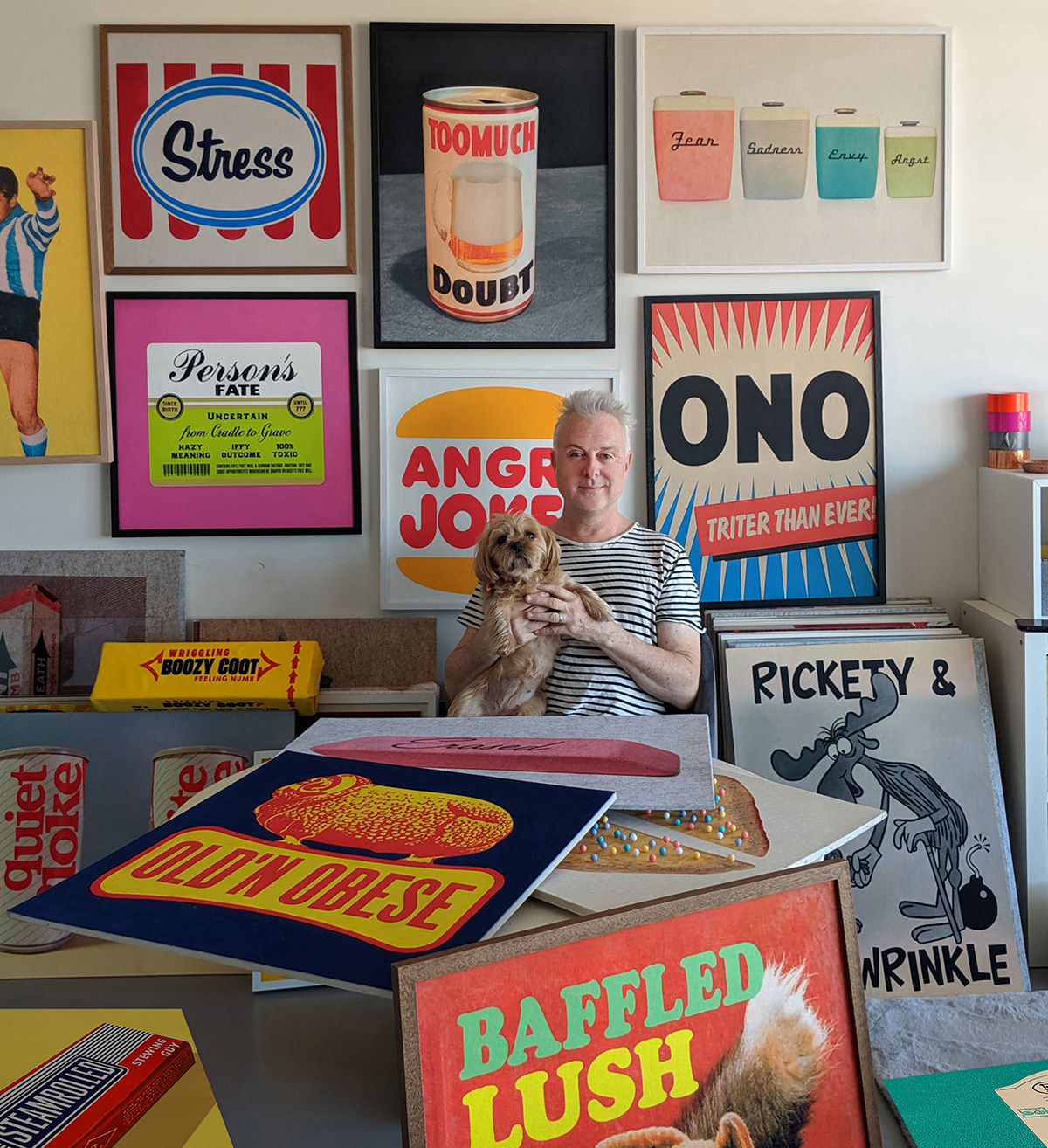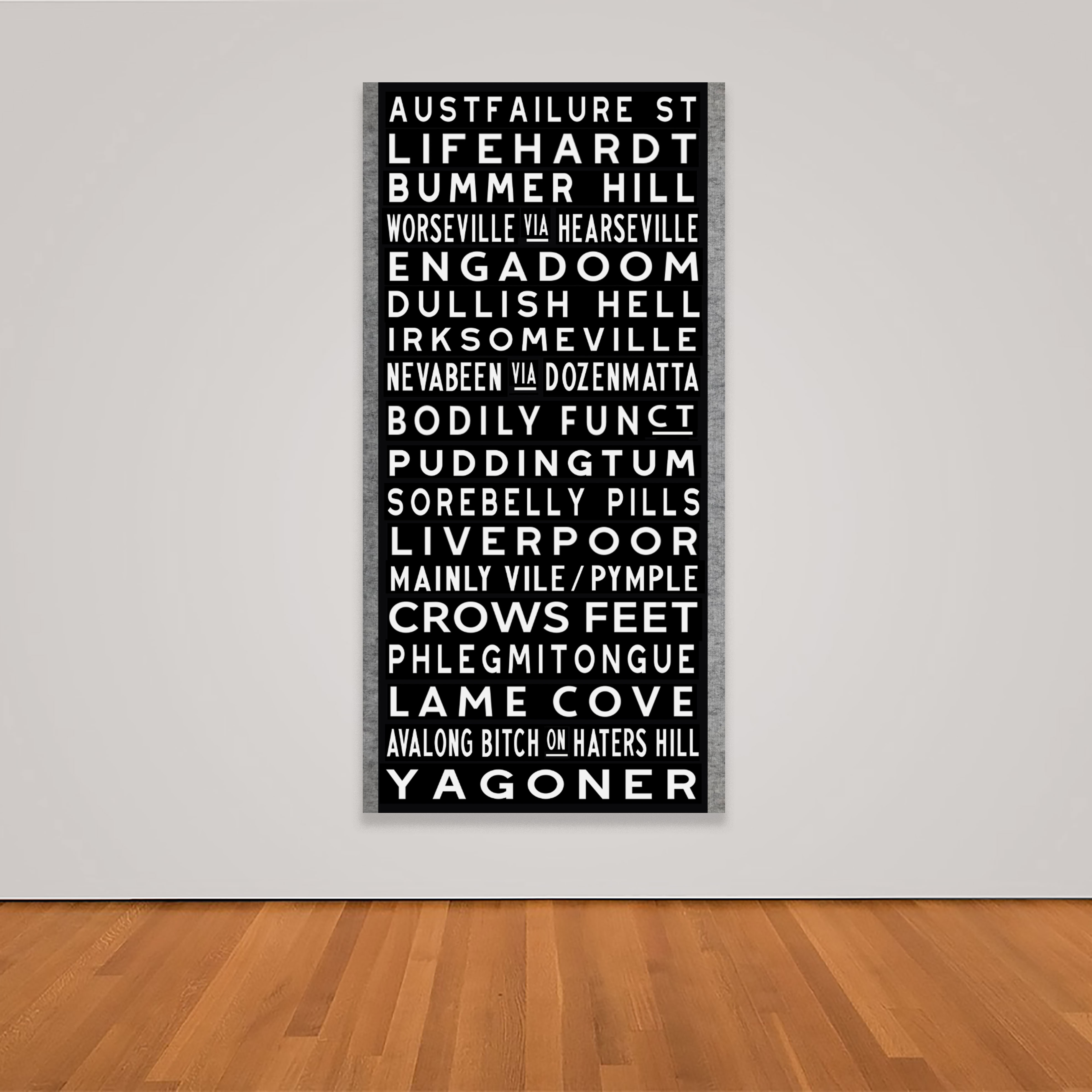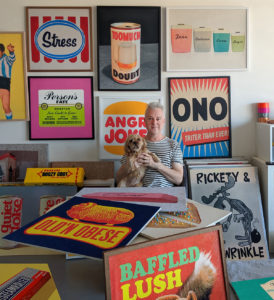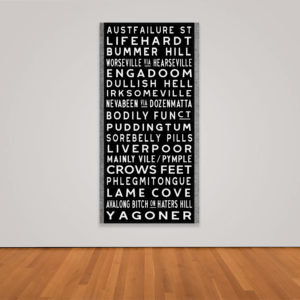 David Art Wales is an Australian artist and entrepreneur best known for creating satirical cult figure Guru Adrian. 
Wales launched his first business at the age of seven, selling individual pats of cow manure as fertiliser for 5c each outside his mum's house in Sydney's west. 
In 1983 he launched Nice Enterprises, the world's first mail-order flattery service.
In 1984, he co-published multimedia magazine Fatplastiscene, Issue #1 of which is in the collection of the NGA.
Guru Adrian first appeared in a comic strip Wales penned for Triple J radio's fanzine Alan during the 80s. Before long, the Guru's meme-like face and sayings, like Having fun is half the fun, were ubiquitous in Australia on badges, stickers and t-shirts. Interest in the character increased when Wales became a presenter on the ABC TV show Wedge in 1987.
That year The Face called Wales "an extremely gifted and prolific artist."
After moving to New York in 1989, Wales spent the 1990s showing in NYC and Sydney galleries, including Roslyn Oxley. He collaborated with Keith Haring and created content for MTV, Fox, and Disney. His work is in the collections of actors Liam Neeson and Anthony LaPaglia, photographer Annie Leibovitz, playwrights Tom Stoppard and Martin McDonagh, and fashion designers Andy and the late Kate Spade.
In 1998 in NYC, Wales and Australian dancer Catherine Hourihan launched the Red Vixen Burlesque, now seen as a progenitor of the neo-burlesque movement.
Wales has been called the Father of the Naughties for his role as founder of Project Naughtie, a 1999 campaign to name the decade of 2000–2009 the "Naughties," a term since adopted by the BBC.
In 2000 he created Ministry of Culture, a NY-based culture consultancy that works with brands like Google, Microsoft, Toyota and Nike.
Wales returned to Sydney in 2018 to launch a Sydney outpost of the Ministry and hold the exhibition How I Felt, featuring 200 prints on acoustic felt. He lives and works in Darlinghurst with his wife and their dog, Mr Puppy.