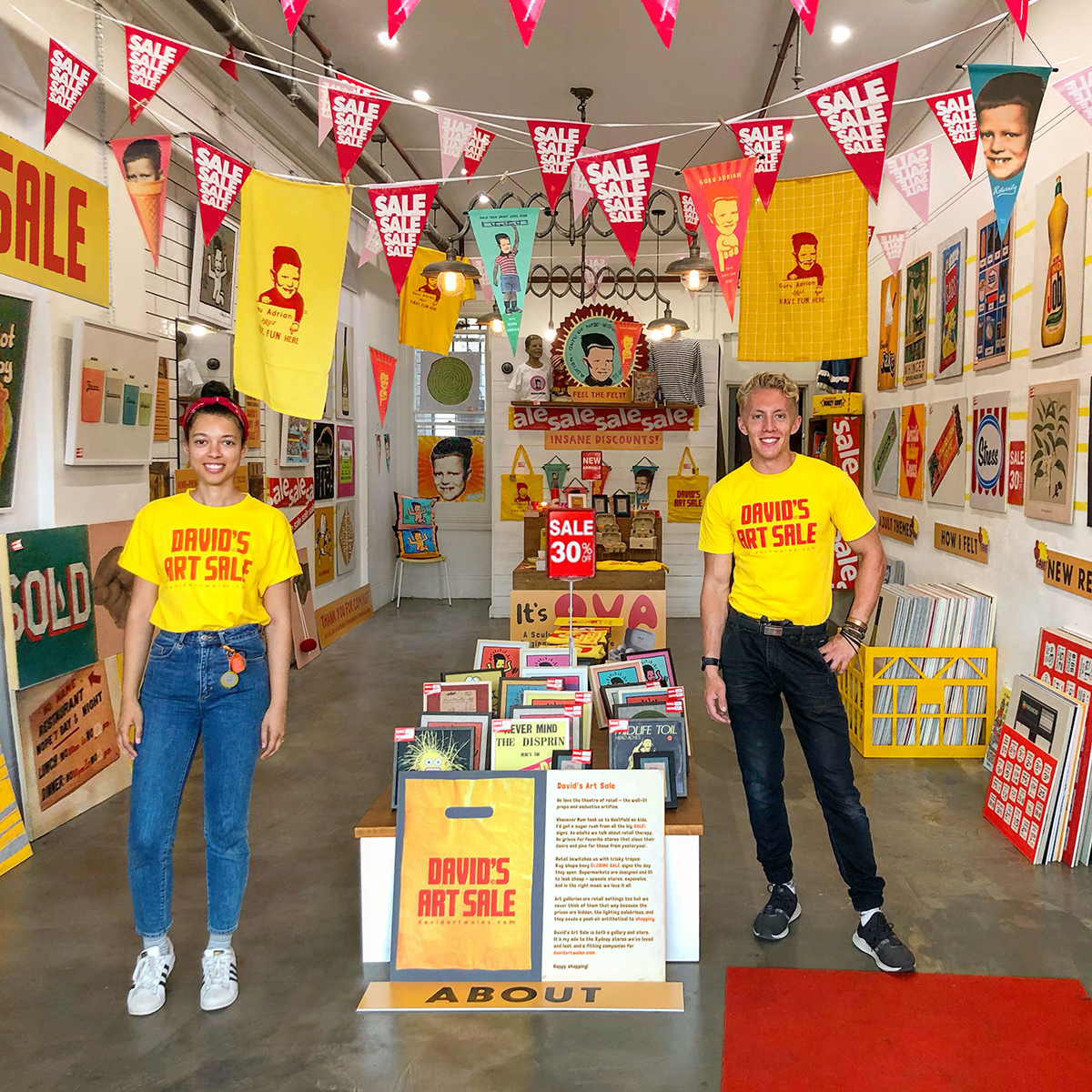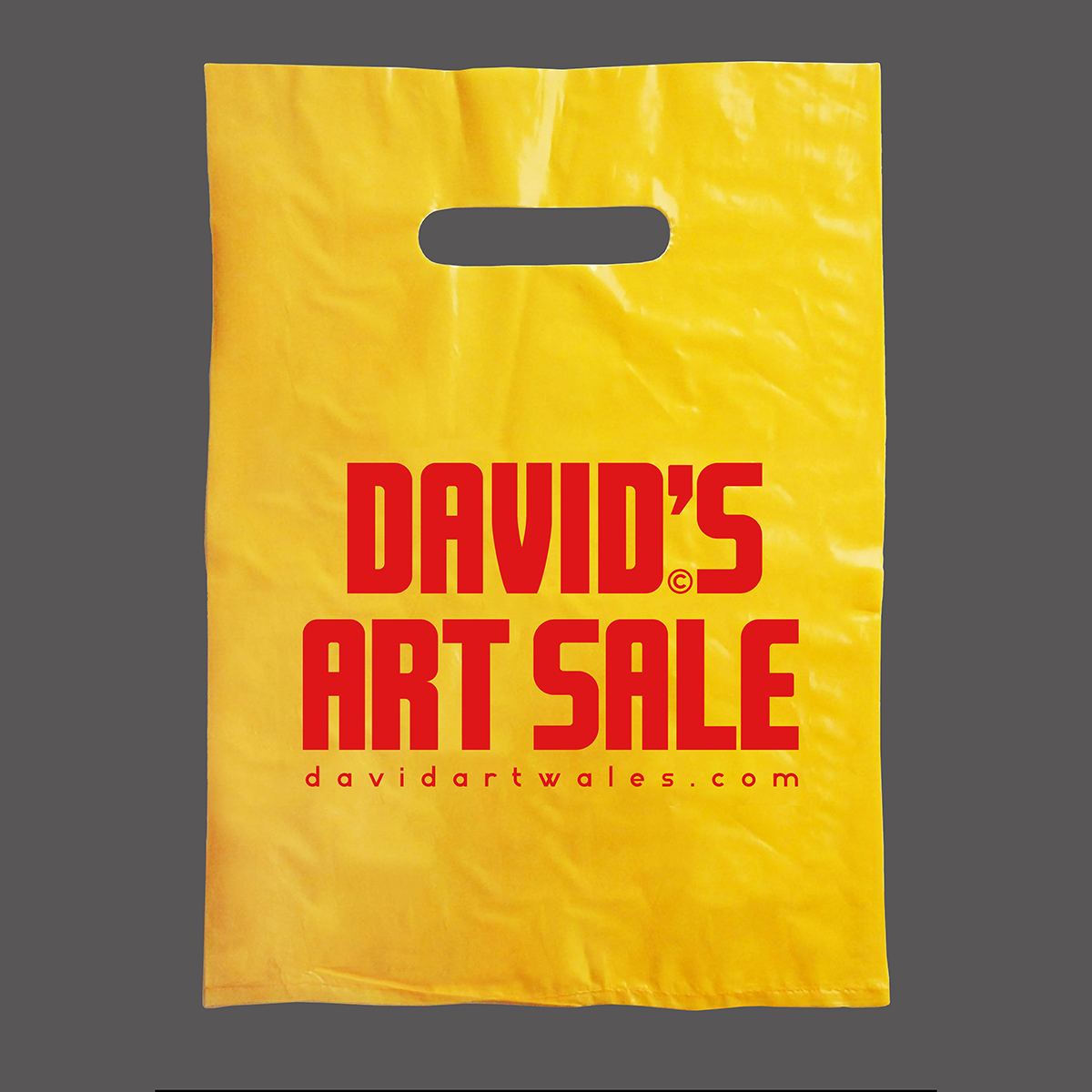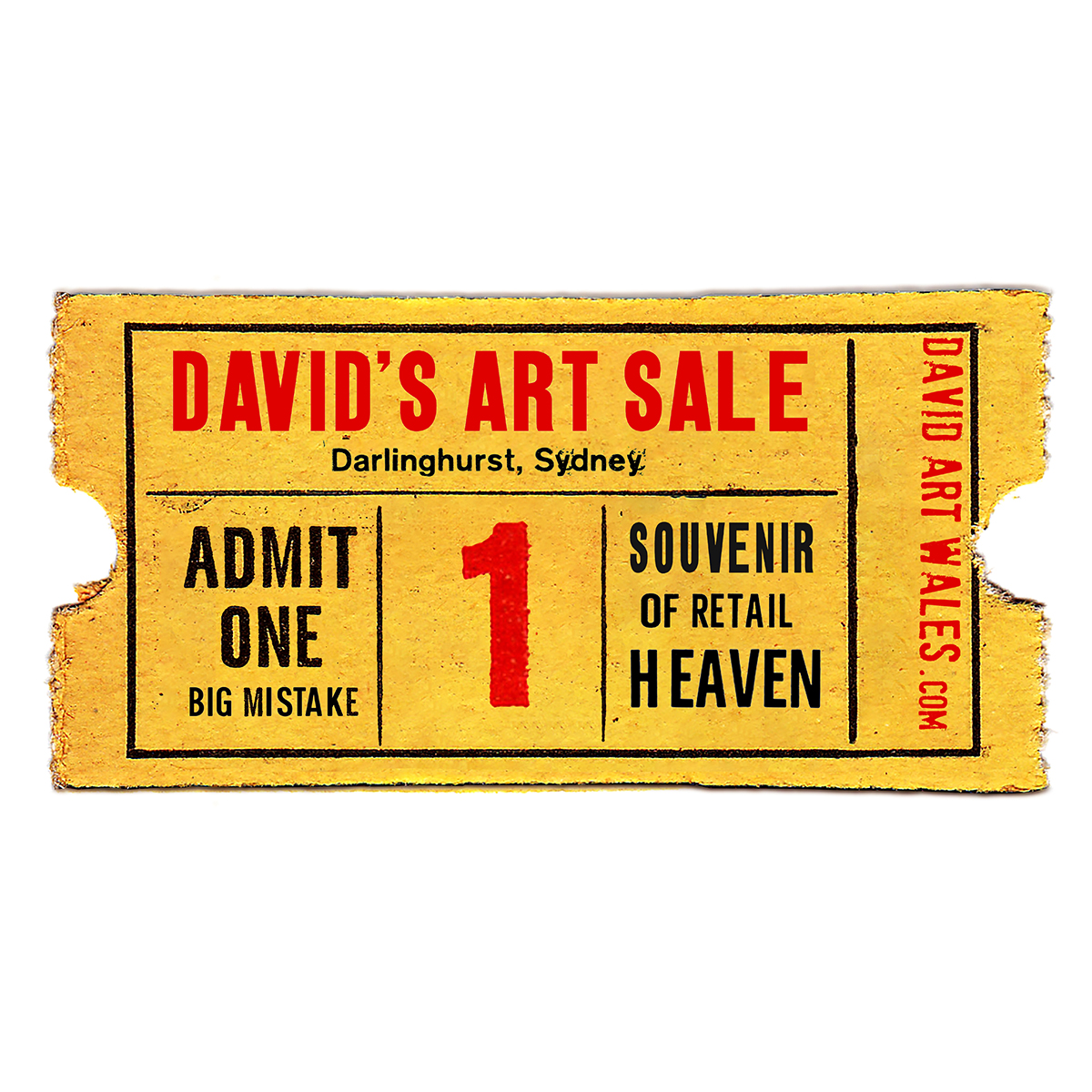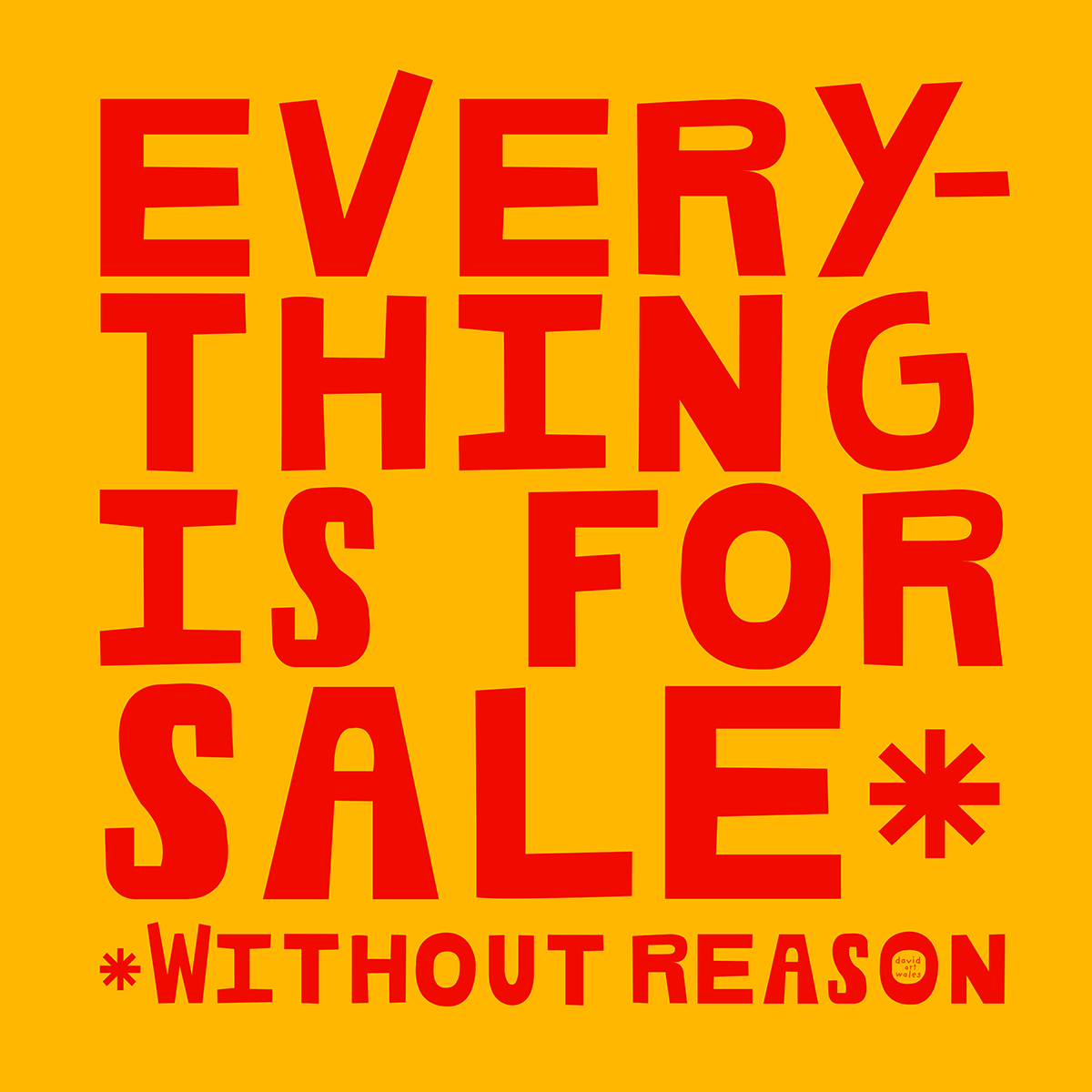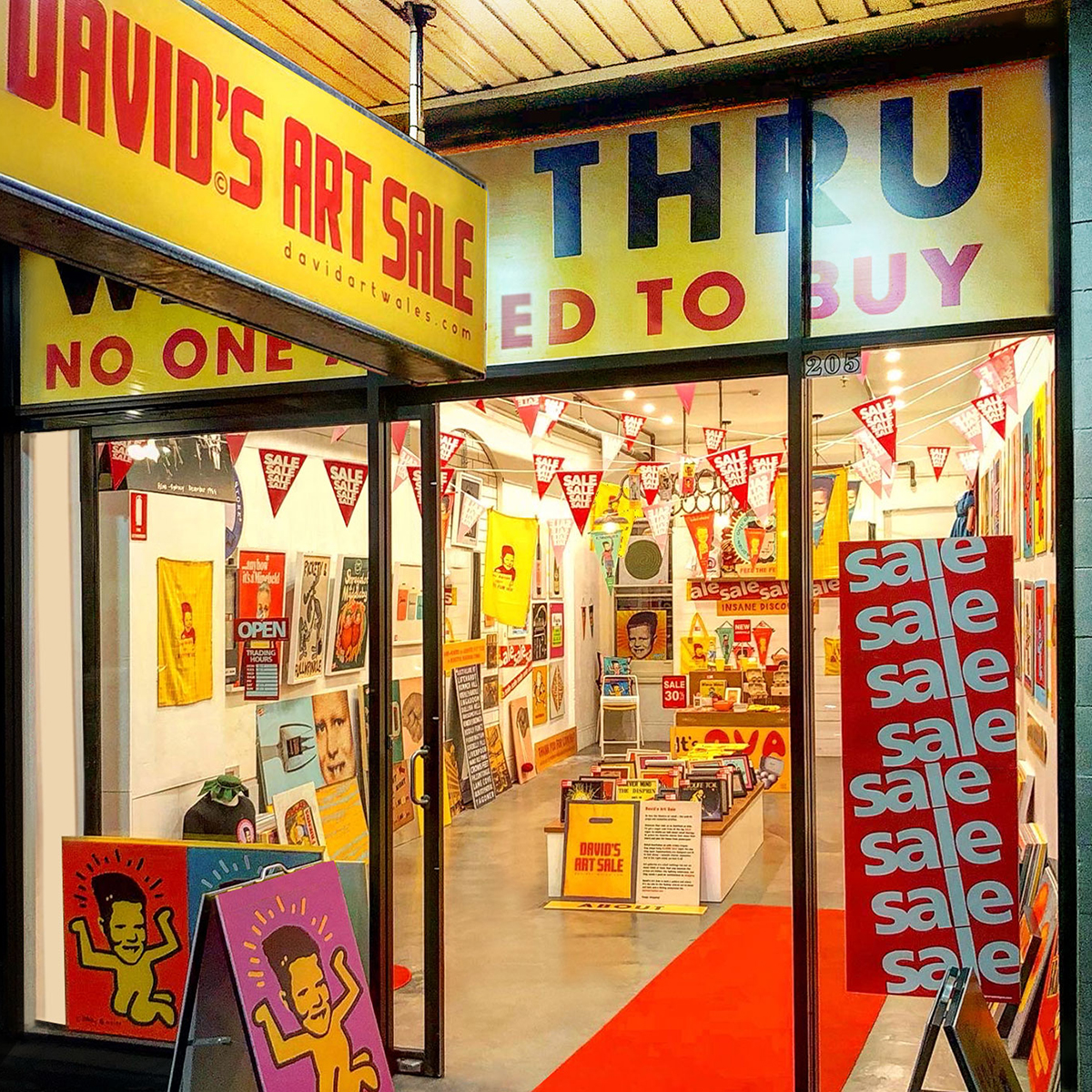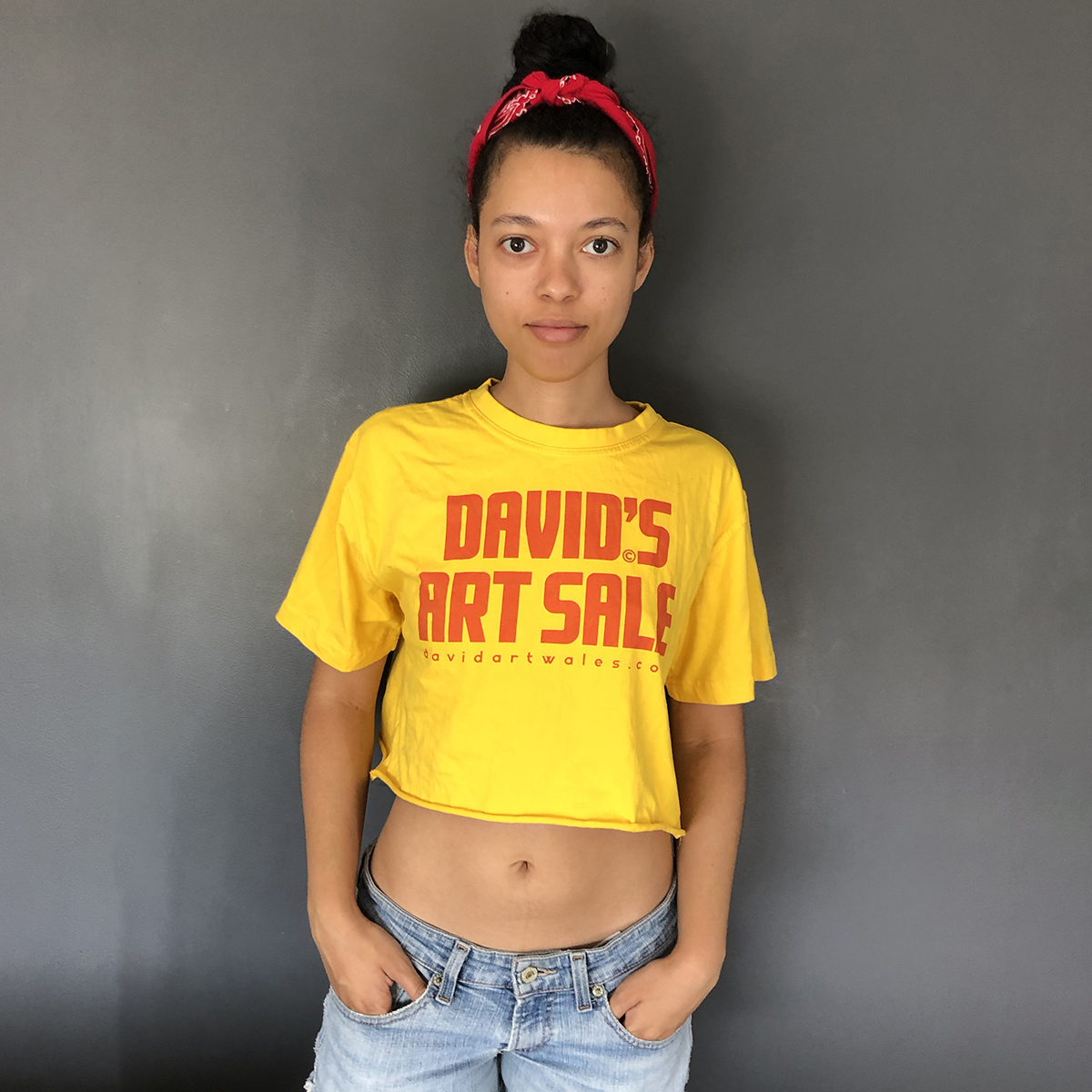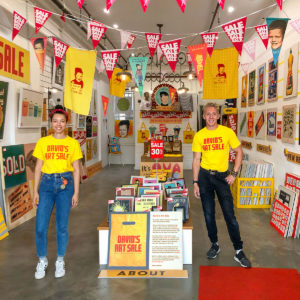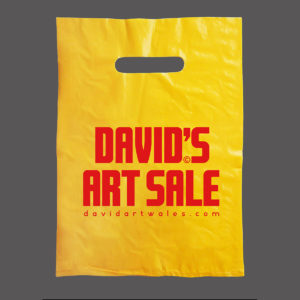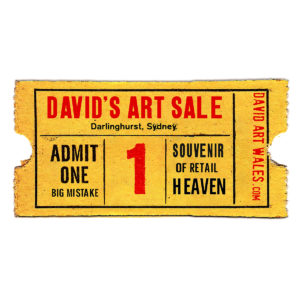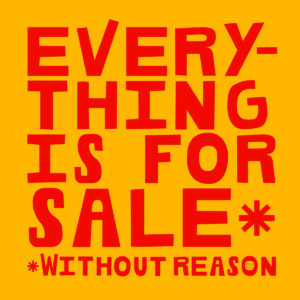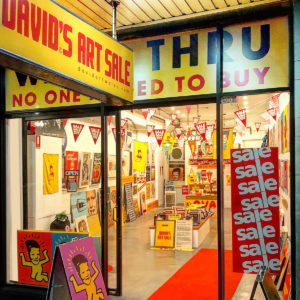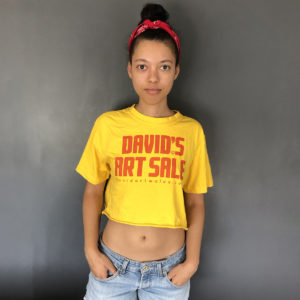 David's Art Sale is my ode to the stores I've loved and lost.* 
I always enjoyed the pomp and circumstance of retail. The perfectly-lit props, artful seduction, and best of all, the bargains.
I marvel at retail's tricky tropes. The way rug shops hang CLOSING SALE signs the day they open. That supermarkets are brightly lit to make them look affordable while upscale stores are dimly lit to make them feel expensive. 
Art galleries are retail settings too but we never think of them that way because the prices are hidden and they exude a posh air antithetical to quotidian shopping.
For David's Art Sale I conflated a gallery and discount store into a retail pop-up installation in Sydney's Taylor's Square, offering discounted art and a full range of merchandise featuring my work, from t-shirts to tea towels. When the show came down after a week I was asked to recreate it in Work Inc's North Sydney coworking space, where it remains. 
The Sale will continue in this section of the site, where you'll soon find all kinds of discounted works and other bargains.  
* Among the stores now lost to time: Gowings, Skin Deep, Weirdos, Middle Class Fantasies, and every real milk bar in Sydney, along with Little Ricky and The Last Wind Up in NYC.